LH Series
Perfect for low clearance walk-in applications in convenience stores, restaurants, food service or other applications.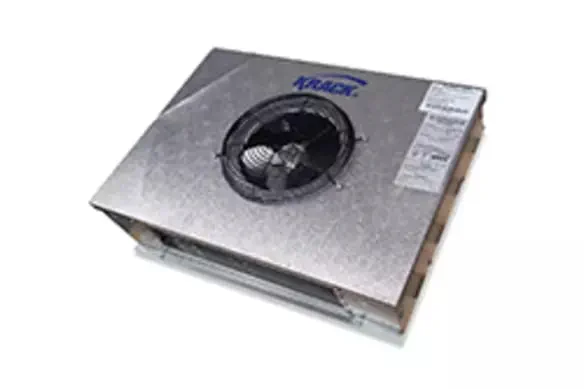 The LH Series 8-5/8" high unit is designed for ceiling mounting. It conserves valuable shelf space in coolers and freezers and uses minimum headroom. Convenient mounting over the aisle between the door display and the back wall results in excellent air coverage to door display and back wall storage.
DOE 2020 Evaporator models are now available. In the product technical bulletin, choose option "D" in the nomenclature.
Features
Flush mounted double drain pan reduces "sweating"

EC fan motor is standard

Two-way air discharge provides smooth air movement and keeps product fresh longer with less drying and weight loss

High efficiency aluminum coil with staggered copper tubes for optimum heat transfer and proper system balance

All controls are factory wired to a terminal strip for easy installation

Available in air defrost for medium temperature and electric defrost for low temperature applications.



Krack provides easy access to service information with QR codes on every unit!