Proto-Aire EZ
Engineered for Performance. Designed for Easy Installation, Serviceability, and Maintenance. Optimized to Reduce Total Cost of Ownership.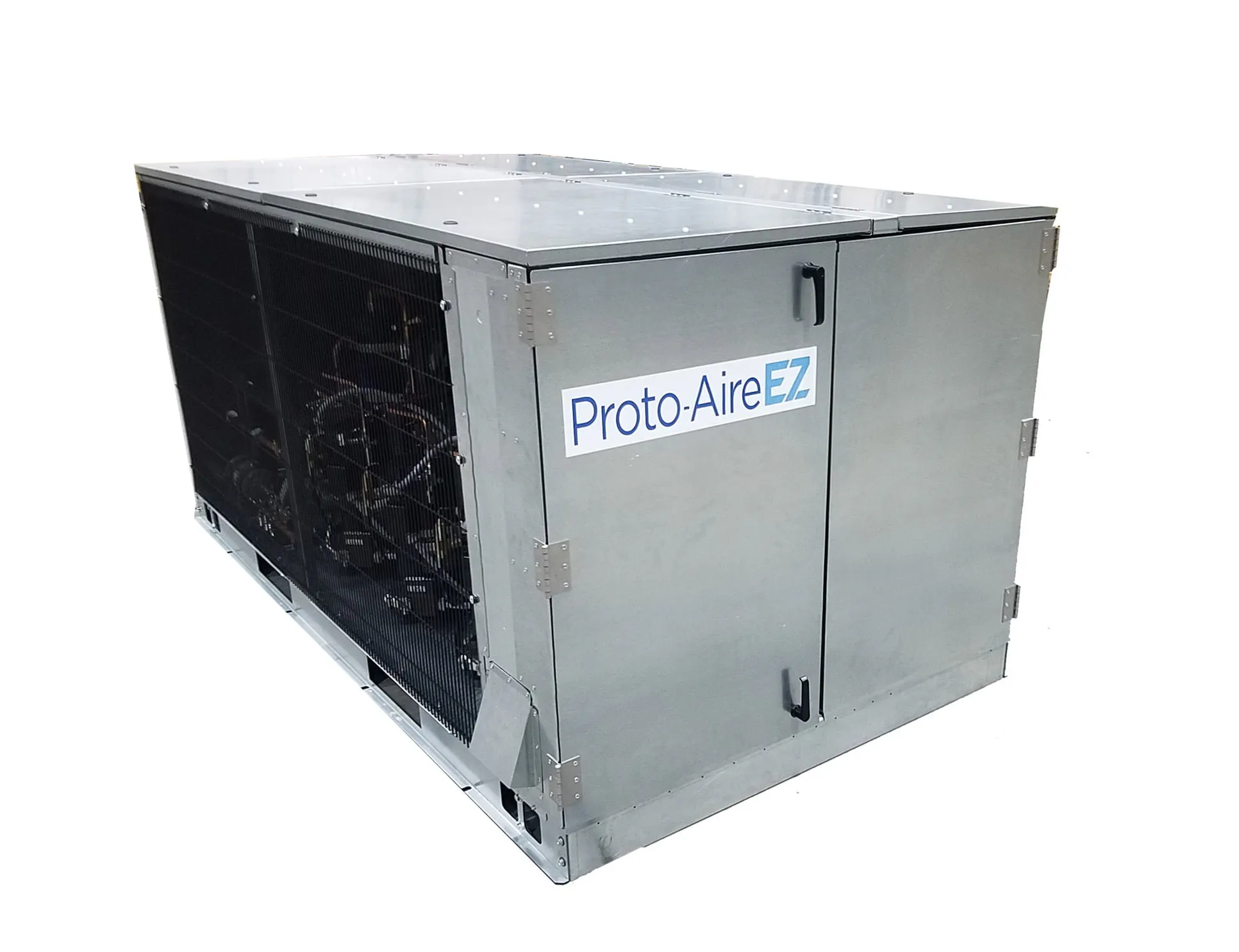 Proto-Aire EZ is the next generation multi-compressor distributed system for customers looking to reduce installation, operating, and maintenance costs. Three Scroll compressors available for small platform; four for large with digital Scrolls available for medium temperature.
Features
EZ Performance: Updated system increases capacity on small platforms from 74 to 97 MBH.
EZ Energy Efficiency: 25%+ improvement versus using multiple condensing units.
EZ Service: Easy accessibility for service and cleaning.
EZ Selection: Pre-configured models with customizable options to fit any application.
EZ Savings: Reduced installation, operating, and maintenance costs.
Available with vapor injection
Plug and Play Danfoss value control now available for EZ (shown below)
Product Resources
Flyer: Proto-Aire EZ Flyer, EZ Exclusive Danfoss Value Control
Installation Manual: Proto-Aire EZ Manual
Video: Proto-Aire EZ Video
Mini Outdoor Systems and Krack Catalog
Learn more about regulations and how our product solutions address these needs!
New store installations with refrigerated systems for California beginning 1/1/2022 must not exceed 50 lbs of charge and use a refrigerant below 2,200 GWP. Systems greater than 50 lbs charge require refrigerants below 150 GWP. Existing store compliance for CA requires a reduced weighted average GWP of refrigerants used to less than 1,400 GWP for the fleet by 2030 or a 55% reduction of overall GHGP (charge not relevant).