High Efficiency H-Series with Capacity Modulation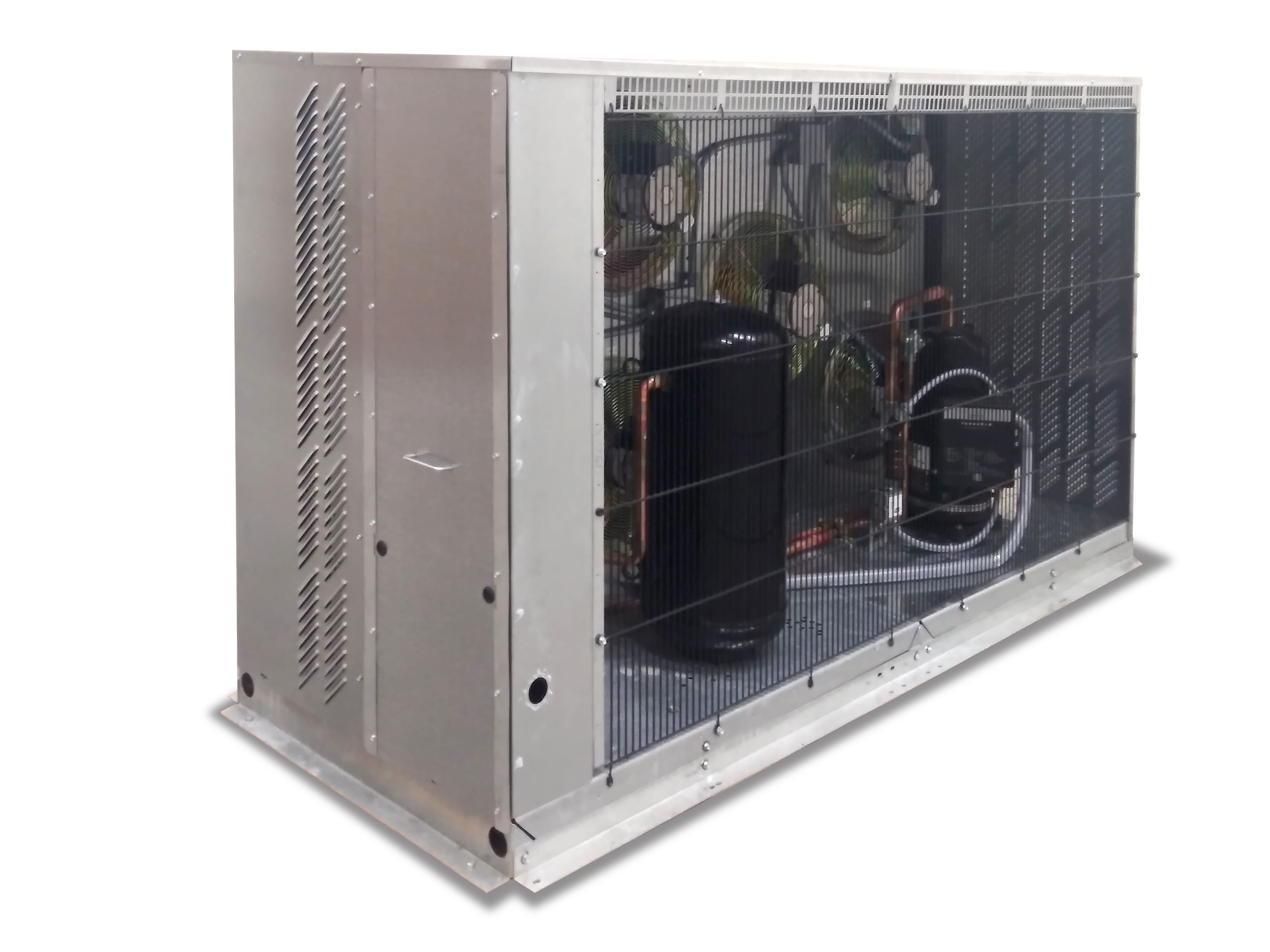 HE H-Series condensing units with digital compressors provides great solutions for energy efficiency by modulating capacity with multiple controls and EC fan motors for indoor and outdoor applications. These new options now allow the customer to also expand case line ups with different cases and defrost schedules.
The breadth of solutions now available are extensive including compressors options with Emerson digital scrolls (up to 15 horsepower (MT)) and digital discus (up to 15 MT; 22 (LT)) as well as Bitzer Ecoline vari-unloader compressors (up to 16 hp MT and LT).
Additional Benefits Include:
Load matching from 20 to 100%

On-board diagnostics

Communication to store and connectivity to facility management systems with alarm outputs.

Optional over / under voltage protection

Digital fault code displays with Corelink

Flood back protection as superheat alarm is generated.

Head pressure control and linear power reduction

Less roof penetrations and electrical as a result of using fewer condensing units.
Applications Include:
Walk-in coolers and freezers with multiple evaporators

Endless combinations of display case options with different defrost schedules and dissimilar lineups on a single unit with remote panel or case controllers (remote panel required for low-temp if no case controller available)

Meat prep, aging, and walk-in boxes
Ideal for:
Convenience stores

Supermarkets

Restaurants

Light Industrial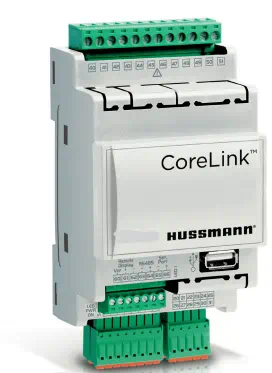 CoreLink™
Three control option are also available including Hussmann's CoreLink and KE2 (scolls, discuss, and vari-unloaders) are well as Dixell (scrolls only)