Vspeed Variable Speed Technology
High performance electronic drive and motor solution for Levitor II and Microchannel applications.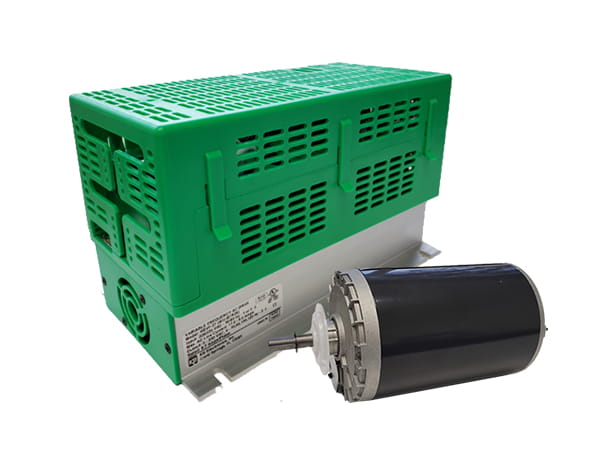 Advantages
Energy Efficiency: Vspeed uses more efficient brushless permanent magnet motor and electronic drive versus 3-phase motor.
Energy Savings: Vspeed varies the fan speed to match the system capacity leading to increased energy savings.
System Longevity: Vspeed keeps condensing temperatures consistent reducing compressor cycling resulting in less wear and tear on system components
Sound Reduction: Vspeed decibels decrease at a constant rate with the fan speed resulting in lower sound.
Isolated: Vspeed's separate electronics are isolated from vibration and rain.
Variable Speed Condenser Applications
Krack Levitor II LAVK and Microchannel MXK air cooled condensers
230/3 and 460/3 1140 RPM 1.5 HP condensers
California Title 24 Regulations: Meets requirements for variable speed and efficiency for Refrigerated Warehouses and Commercial Refrigeration in retail applications.