Levitor II Series
The Levitor system addresses refrigerant coil wear and leaks due to vibration and thermal stress.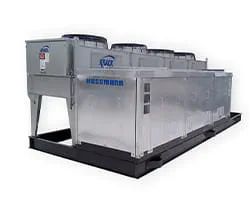 The Levitor II features an innovative coil design that utilizes dedicated stainless steel tubes and a unique coil support system to isolate refrigerant tubes from the unit.
Coil support is transferred from the fins to the stainless tubes and truncated tube plates which ride freely in "C" channels. Tubes expand and contract without interference. The result is that contact and friction wear is eliminated.